If you are looking for a perfect holiday experience with memories to cherish you are at the right place. Let's plan a reasonable stay for you.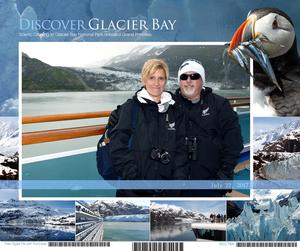 Hello! My name is Joanne Hewes, your certified travel agent. I am so excited to be your travel host! I am a retired educational administrator with a doctoral degree in leadership. My love for travel has prompted me to assist others make the greatest memories through each journey that they embark on. I am the mother of six plus two step children and two grandchildren. I hope they learn to love life, to explore the world, and never miss all our world has to offer. I am an independent contractor for Frosch Travel (A Chase Company and part of the Signature Travel Network). I am a CLIA Card Holder, and IATAN Card Holder and a member of ASTA (American Society of Travel Agents). I have earned specialist certifications as listed below: Certified Travel Associate, Golf Travel Specialist, Carnival Cruise Line Specialist, Norwegian Cruise Line Master Degree Specialist, Royal Caribbean Cruise Line Master Degree Specialist, St. Marteen Destination Specialist, Destination Weddings, Disney College of Knowledge Graduate, Hawaii Destination Specialist, Bahamas Destination Specialist, Alaska Destination Specialist, Tampa Bay Specialist, US Virgin islands Specialist. Currently, I am completing my Wellness Travel Specialist Certification and will be hosting a unique specialty, pairing golf and wellness travel. In addition, I enjoy booking travel groups of all sizes. I look forward to helping you plan an amazing vacation! 856 625 8524
What Our Guests Say
We take pride in serving our guests with the best experience. Read what they say.
"Joanne is amazing!! I love booking with her. She has shown nothing but the utmost professionalism, patience,guidance, and quality service that is so difficult to find these days. She's is very knowledgable and detailed!! She will find the best deal for you. Definitely recommend to any and everyone traveling abroad. I would highly recommend her to my family and friends!!"
"I've always booked my own travel plans until I heard about a trip Joanne was organizing and I have to say, I will never book a trip or an is event until I consult with Joanne! She is enthusiastic, extremely knowledgeable, patient and very quick to respond to my hundreds of questions, and kept me organized! I am getting married next year and I can't wait to start planning with her! Don't book another trip until you consult with Joanne. I'd give her 10 stars if I could!"
"OMG! One of the best travel agents of all time. Joanne booked me and my family a cruise to Bahamas that I will forever cherish! I can't wait for her to hook me up again somewhere else. Thank you for making my trip less stressful and easier to maneuver around everything. Joanne explained every detail and it made it very easy for us. Forever grateful!!"
"This was our 6th cruise and we've used several different travel agents. This was by far our best experience. Joanne is very professional and responsive. She goes out of her way to answer questions and treated us like family. I was very impressed with how she keeps track of price drops and jumps to save us money! She even put us in a group so we can get the best rate possible. If you need a travel agent and you want one that's professional, answers phone calls is detail oriented and has her clients best interests in mind, then Joanne is for you. I hope this review helps with choosing your travel professional."